Southern Nevada Association of Professional Pet Services
serving Las Vegas SouthEast area  and Henderson

Please scroll down the list and check  for availability within your zip code
---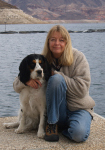 Creative Animal Touch
Barbara Ross-Owner/Operator
Phone: (702) 457-6373
Cell Phone: (702) 371-9408
crittermassage@yahoo.com
Zip Codes: 89014, 89074, 89119, 89120, 89121, 89122, 89123, 89169 & the Las Vegas Strip
I have lived in Las Vegas for over 30 years & have always been an animal lover. I am also certified in Pet First Aid/CPR, Animal Massage Care & Dog Training since 2005. I became a licensed & insured Pet Sitter in Jan. 2006. My services include: in home pet visits, playtime, massage, clean-up & house sitting. I also take dogs into my Las Vegas home for cage free daycare & overnight pet sitting/boarding. (all dogs will be required to have a meet & greet prior to this offered service) Your babies will be treated as my own. Please call for more information.
---
Doggie Doggie Taxi

xxxxx
Phone: (702)778-0013
www.DoggieDoggieTaxi.com
Dog Transportation Service Pet pick-up & drop off – One way or round trip
---
Little White Dog Co.
Kristen Corral-Owner/Operator, AMCP
Phone: (702) 237-9287
kristen@littlewhitedogco.com
www.littlewhitedogco.com
Zip codes: 89012, 89014, 89074, 89102, 89103, 89107, 89109, 89113, 89117, 89118, 89119, 89123, 89129, 89134, 89135, 89138, 89139, 89141, 89144, 89145, 89146, 89147, 89148, 89178 & 89183
Little White Dog Co. is a pet service company providing pet sitting, dog walking, animal massage, ANIMA Yoga & many other services to the Las Vegas area. I am certified in Pet First Aid/CPR, Animal Massage & Care (small, large, & exotic specialties) & ANIMA yoga through UNLV. I know that your pets are a part of the family & I treat them as such. Most people think of dogs & cats when they think of family pets but I have experience with a variety of other pets like birds, reptiles, rodents, etc…
---
Peri McGinnis Pet Care LLC
Peri McGinnis-Owner/Operator
Phone: (724) 388-1575
pawspurrson@gmail.com
www.perimcginnispetcare.com


Zip codes: 89044, 89103, 89113, 89118, 89119, 89123, 89139, 89141, 89178, 89179 & 89183
Providing Exceptional Care for your pets in your home. My Service provides pet sitting, dog walking, potty breaks & clean up, attention & interaction. With 10 years of Veterinary Technician experience I am happy to care for your special needs pets who may require medication administration. I am certified in the PetTech First Aid & CPR & have earned a Veterinary Assistant Diploma. I am a member of Pet Sitters International. I understand that your pet is an important family member & you love them! Please visit my webpage & click on my Reference tab to read the wonderful reviews my pet care clients have written regarding my service & ability to care for your pets to provide you with peace of mind when you are away from home. I look forward to caring for your pets and making them part of my extended pet family!
---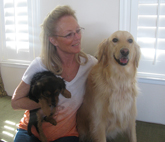 SafeDoggy
Becky Wittmeyer-Owner/Operator
Phone: (702) 685-7200
info@safedoggy.com
www.safedoggy.com
Zip codes: 89031, 89032, 89081, 89084, 89101, 89102, 89103, 89107, 89108, 89109, 89113, 89119, 89128, 89129, 89130, 89131, 89134, 89135,89138, 89143, 89144, 89145, 89146, 89147, 89148, 89149 & 89166
We service most of the Las Vegas metro area, No. Las Vegas, Summerlin, Aliante, Centennial Hills, Sun City, and The Lakes. Some of the staff are also very happy to drive out of the area, so just ask! SafeDoggy offers daily or long term pet sitting, basic pet care, puppy care, dog walking, potty breaks, overnight stays, hotel/motel sitting, pet transportation to the airport or vet/grooming appointments , & pet related errands. We also administer medications. SafeDoggy Pet Sitting works closing with numerous rescue organizations and was nominated as a pet friendly business for helping animal rescue organizations. Whether you have dogs, cats, fish, turtles, parrots or other birds, horses or farm animals, rabbits, reptiles, guinea pigs, and more, we have experience caring for them all!
---
Toni's Pet & Home Sitters
Toni L Davis-Owner/Operator
(Committee Member)
Phone: (702) 499-8606
tonispetandhomesitters@yahoo.com
www.tonispetsitters.com
Zip codes: 89002, 89012, 89014, 89015, 89044, 89052, 89074, 89119, 89120, 89121, 89122, 89123 & 89183
Toni's Home & Pet Sitters started in 2003 after I began working at a Veterinary Hospital as a Vet Tech Assistant.  Over the next decade I met some amazing women there. We now all work together, creating a caring team of loving, experienced & reliable pet care professionals with Toni's Pet Sitters.  To give further peace of mind: we send daily updates & pictures of your pets while we are there for overnights, as many visits needed for playtime, potty breaks, walks, cuddling,meals,seasonal park & pool play. We also know a lot about other kinds of pets, especially puppy & geriatric care, as well as medication administration.  We will take care of mail, plants, trash etc.  We also do home checks when the whole family is away. Visit my website above or call me to find out how we do this.  Consultations are free.  we are licensed, bonded & insured.